A new study by US sociologists recently discovered close alignment between Bondage and S&M and genteel hobbies such as golf, hiking and skiing, rebranding hardcore sex games as a recreational 'pastime'.
935 people who expressed their enjoyment for BDSM were interviewed for the Journal of Sexual Medicine as part of a study by Idaho State University. They agreed that the sex they have falls into similar categories to leisure activities.
Bondage and S&M have been likened to other pastimes because you use personal skills, require special knowledge, and gain a sense of freedom. 58% of respondents said that their bedroom shenanigans were a leisure activity, with 99% saying they gave them pleasure and 91% feeling a sense of adventure.
The problem sometimes with sexual fetishes is that they are so taboo that people feel the need to hide their feelings, but more and more it is becoming apparent that fetishes are a big business.
There are more and more sex shops and online companies supplying a whole range of toys and bondage gear, and bondage and S&M trends are fast becoming something that most couples try, even if just once.
In a recent survey by an online sex toy retailer that surveyed over 1000 adults on whether or not bondage was part of their sex lives, 27% admitted to using blindfolds, restraints and paddles, and 17% admitted to using a safe word during bondage play.
This means ¼ of adults have indulged in the kinky world of BDSM, which may have a lot to do with it being introduced into the mainstream with the popular phenomenon 50 Shades of Grey.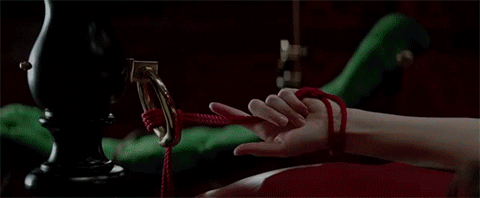 Sex moves in the bedroom that were previously taboo are currently on the rise. The Great British Sex Survey recently revealed that the top fetishes in the UK are:
Sex toys
BDSM
Sexy selfies
Threesomes
Material Fetishism
Uniforms
Humiliation
Body fetishes
Water sports
Cross dressing for sex
According to sex expert Tracey Cox, the surprising bedroom trends that are on the rise include pegging, tea bagging, sex parties, anal play, golden showers and fisting. Pegging was the hottest trend in 2016 and has dominated headlines and sex blogs, fast becoming commonplace.
Sex toys designed for anal stimulation are one of the biggest rising categories in sex toys, and according to recent research, roughly 40% of women aged 20 to 24 have tried anal sex, with around 20% of women in relationships claiming to have had anal sex in the last three months.
Not everybody will find these activities appealing, but the important thing is to be open minded and non-judgemental towards those who do choose to do them. If somebody is practising something that gets them off, we must continue to support their sexual freedom in order to keep breaking down taboos.