Technology has long been innovative in many areas, just think about all the things your car, phone, and your sunglasses even, can do now – yet male sex toys have long been an un-dimensional taboo ridden product. Sex toys have been a female-dominated market for some time. Although this seems unfair, it is largely due to the fact that a woman's sexuality has in history been repressed and hidden. (Find out more about the evolution of sex toys
here
). A study by the National Survey of Sexual Health and Behaviour interviewed 1,931 Americans aged between 18 and 59, and revealed that 91% of males claimed to have climaxed in their last sexual encounter, compared to only 64% of women. With this in mind, many sex toys have been created with the vision of female empowerment, and because women generally find it more difficult to cultivate an orgasm than men do. It could be argued that the female sex toy has been considered a necessary sexual aid where maybe men didn't
need
it as much! Male sex toys have slowly crept up on us, and, brilliantly, are no longer about simply replicating heterosexual sex. Men now have a diverse, wonderful array of sex toy options of their own, and it is no longer about
needing
, but simply wanting, and enjoying. Historically, male sex toys were centred on helping men with performance issues, with penis pumps being the norm. Sex toys which enhance a man's (and their partners) pleasure are still prevalent – think the
Performance Cock Sheath 9 Inch Penis Extender
 – yet sex toys are now about so much more. Aimed at a changing and wider demographic of men, male sex toys are shaking off the bad stigma.
What kind of things are out there for men?
Fleshlights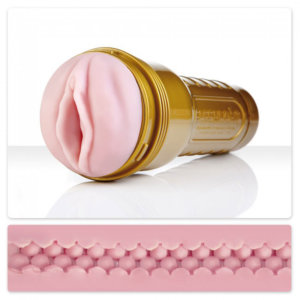 If your hand just isn't cutting it, your partner is away, or you have a spare Sunday and feel like you want some real down-time, the classic fleshlight is guaranteed to become a new best friend! Toys such as the
Janice Griffith Eden Fleshlight Girls Masturbators
are next level masturbation, and as close as you can get to the real feel of sex. They are still the go-to sex toy for men, and for good reason – they work!
Prostate Play
Straight guys often don't think about exploring this region when considering sex toys, yet it is reported to deliver a whole new type of orgasm, and more and more men are taking the plunge. According to a LELO poll, 71% of straight men in a relationship have tried or at least admitted they'd like to try prostate massage. The report also showed that men who incorporate prostate play during intercourse have orgasms that are 33% stronger than those who merely tend to the penis. From anal beads to butt probes and much more, being afraid of prostate play could seriously limit a male's sex toy selection nowadays. Ideal for beginners, the Anal Go Small is a ribbed, jelly material butt plug with suction base.
Good Vibrations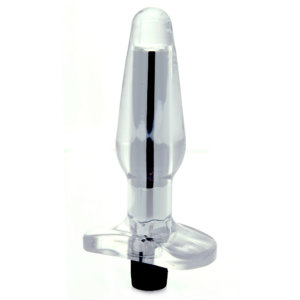 Also in the LoveWoo range are a host of amazing vibrating butt plugs, enabling you to enjoy the butt plug experience with heightened vibrating sensations, in a range of shapes and sizes – such as the
Aqua Vee Vibrating Butt Plug
. Speaking of vibrations, in the mid noughties, developers began to realise that men like this sensation too. Manufacturers such as Tenga had launched masturbation sleeves with emerging success, and many more followed suite, incorporating vibrations into everything from
cock rings
to masturbation sleeves.
Next Level Sex Toys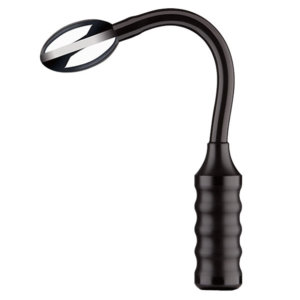 Futuristic sex toys are the kinds that allow you to view pornography with a VR headset while your fleshlight takes care downstairs. Mixing science and technology isn't so scary when it feels this good. Tech savy products can play a sensational part in your bedroom bondage, with products such as the
Electrastim Electro Leather Sex Paddle
, taking spanking to new levels, and the state of the art BKK Virtual Reality Cybersex Masturbation, there is always something new and technologically exciting on the market for men.
Coupling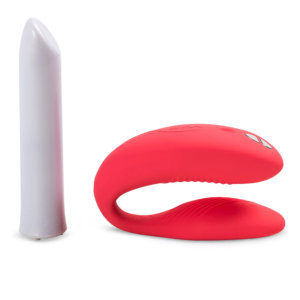 For men who find that getting off is better when someone else is getting off with you, there are plenty of couples sex toys on the market, from remote controlled vibrators and cock rings. If you have been looking to spice up your sex life, treat yourselves to the
Dirty Dozen Sex Toy Kit
.
Love Dolls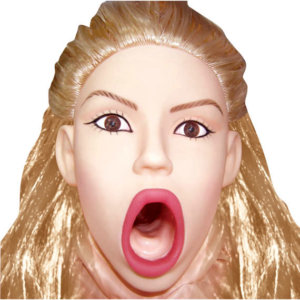 Let's not forget one of the things that has pushed male sex toys forward throughout the years – the trusty sex doll. Nowadays you can enjoy a sex doll that looks exactly like your favourite porn star, and range from inflatable to more futuristic materials, such as the
Cyberskin Young and Hot inflatable Love Doll
. One recent survey, conducted by the Independent, revealed that up to 78% of men today would consider buying a solo toy, and 70% disapproved of stigmas around male toys. In a recent study by the Kinsey Institute out of 5,865 Americans, depending on age, 67 – 94 percent of men have masturbated, which is obviously a large amount. And although we are all accustomed to male masturbation, and it isn't censored like women's can be, men have been misrepresented within the sex toy stakes. Men haven't been as lucky as to have sex toys openly discussed on a wide scale (think Sex and The City, ladies) yet with male sex toys increasingly available across the board, males are now embracing lots of new options and discovering new levels of masturbation and orgasm possibilities. There is a whole new generation of sex toys now for men, challenging everything we know about solo pleasure, and helping men to think outside of their masturbation box. Nowadays, we are witnessing a male sex toy boom, and it's about time too!