Sorry single ladies (and gents) but Valentines is about celebrating love, so here are our sex toy recommendations for all the couples out there. From tame to tantalising, there are so many options and you are sure to find something to suit your taste, however here are some suggestions to get you in the right mood:
Sensual
If you want to create a romantic atmosphere (and what better day to do it?) indulging in some sensual, romantic valentines gifts could make all of the difference to your evenings antics.
Massage candle
Made from all-natural soy wax, shea butter and apricot kernel oil, the lightly scented wax melts into an exquisite pool of luxurious massage oil. All natural ingredients with no chemical additives, contains Shea butter to soften and nourish skin. Non-greasy and long-lasting oil absorbs into the skin. Ideal for use whenever the moment arises, clean-burning wick for safe and eco-friendly use. Burns up to 36-hours for longer lasting enjoyment.
Body paint – Chocolate
Tease your lover with this chocolate flavoured body topping which tastes amazing and an exciting addition to your foreplay. Delight both of your senses and tempt your appetite for their body.
Vibration
Almost 75% of women struggle to achieve orgasm through penetration alone, but adding vibration to couple play greatly increases their chances.
Cock ring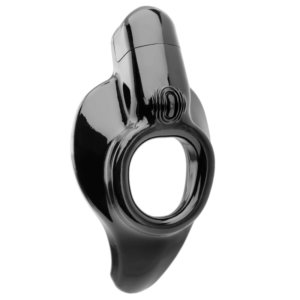 This cock ring has the perfect fit, and provides vibrations exactly where you want them! The sleek, black Cock Armour Buzz provides bliss for couples, and comes with 3 vibration speeds so you can tailor your play to your needs. Stretchy silicone, it will fit most penis sizes very comfortably, so all you need to do is enjoy the vibrations on his penis and her clitoris as you continue with mind blowing sex in any position.
Wand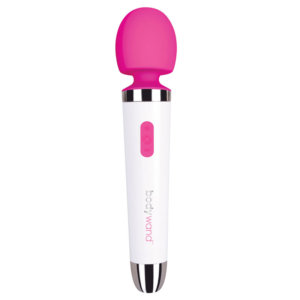 Particularly in positions like missionary, spooning and doggy style, there is room for one more, and for many more thrills. The wands ergonomic shape makes it easy to add to play. Check out how to
make magic with your wand massager
. The bodywand above it a powerful, waterproof massager with one touch control. With eight sensational power and vibration patterns, you and your partner can enjoy a grand total of 64 combinations and truly take your sex life to new heights.
Bondage
Spice up your foreplay with some bondage this valentine's day and really impress your partner with a different side to your sexuality.
Spanking paddle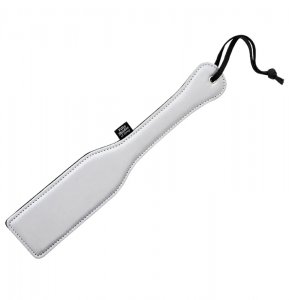 Fifty Shades fever is back at the moment with the release of Fifty Shades Freed, but let's not forget the amazing toys from the original range. The Fifty Shades of Grey Twitchy Palm Spanking Paddle is the perfect introduction to the pleasure of spanking play. Its soft satin and sumptuous faux leather combine, designed so the satin is very slightly padded while leather side provides a swift, sensual sting to awaken your pleasure zones. Teasing and satisfying, this toy builds physical sensitivity and control.
Hand/ankle cuffs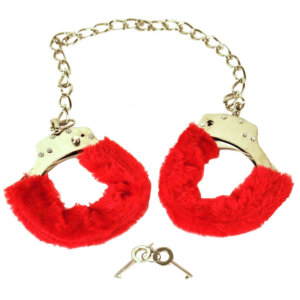 Above is a pair of metal ankle cuffs with detachable fur for a romantic, sexy look with added comfort on the bones of your ankles. They come with a safety latch and a chain length of 43cm. Take bondage play to the next level without complicating set up with these sturdy leather ankle cuffs will be perfect, as they are durable and adjustable for a tailored fit and reliable restraint. Simply strap your partner in place and enjoy the thrill of total domination. Sex toys may be a welcome change from the usual chocolate and flowers your partner is used to, and what better than the gift of a mind blowing orgasm?