Male chastity cages are very popular in BDSM, being used to fulfil the desires of those with a fetish for chastity and orgasm control. Most devices consist of rigid metal or plastic cages or tubes that fit around and over the penis and lock closed, preventing removal and erection.
By holding the penis at a downward angle, it makes getting an erection incredibly uncomfortable/virtually impossible, and these devices are locked with either a padlock and key or numbered plastic tags (some doms even like to wear these locks and tags as accessories).
The cages can be completely closed, or vented which is considered more hygienic and allows men to enjoy wearing their chastity belt under their clothes as they go about their daily lives.
Historically, they were used slightly differently, with the predominant use being for women in order to keep them 'pure' and retain their virgin status, but nowadays they are used more by men as a fetish, for humiliation and orgasm control.
Chastity devices can be used by couples, individually or as part of a Dom/sub relationship. There is a keyholder, who might be a romantic partner or pro-domme as a paid service, designated to hold the key to the cage and they can decide when, where and how often the wearer gets to enjoy any level of sexual gratification or release.
As the man is unable to access his penis, it often helps him to focus his attention on his partner and their arousal, which can be great for intimacy and enables him to explore other areas of pleasure and selfless acts. Often the frustration from use leads to heightened orgasms once removed.
If controlling someone's ability to get an erection or have sex and orgasm is appealing, or you are a man who wishes to surrender his sexual freedom to his partner to demonstrate commitment, check out some chastity cages from LoveWoo's range below: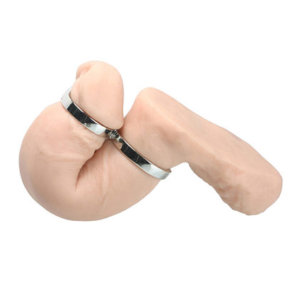 THE TWISTED PENIS CHASTITY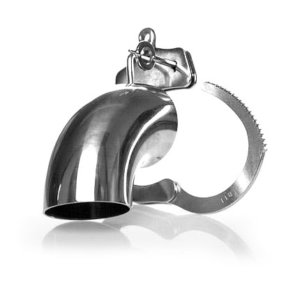 THE COCKCUFF CHASTITY DEVICE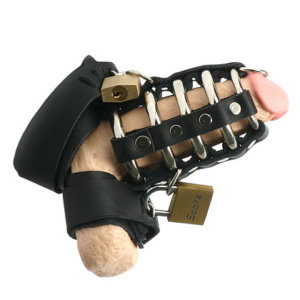 STRICT LEATHER GATES OF HELL CHASTITY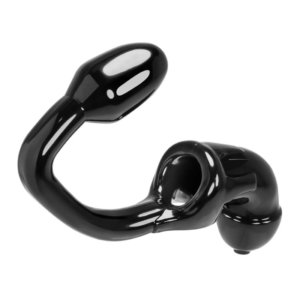 OXBALLS TAILPIPE CHASTITY COCKLOCK PLUS ASSLOCK BUTTPLUG