OK, so they might be advertised as massagers, but we all know by now that these best-selling sex toys are classically used as vibrators, notably popular for intense, orgasm inducing clitoral stimulation. They are very powerful, originally designed for use as an electric massager for your back and shoulders, until women caught on about their versatility and what kind of pleasure they could give sexually, and it was popularised further in
Sex and the City.
It is one of the most iconic modern sex toys, and in the past has even been used to treat female Anorgasmia. So if you have a wand but never understood what all the fuss is about, or you're tempted to splash out on a new toy, read below to discover its full potential:
General massage
The magic wand can be good for all over body vibrations, as a sensual massage or as a prelude in foreplay to the real deal. At its lowest setting, the massager can be used in slow, circular motions for a deep tissue massage that will help you unwind and make you feel very relaxed. Release some tension in your/your partner's neck and back, or if you feel like it, explore with the high powered vibrations over your nipples, stomach, bottom, and entire vaginal area.
Solo
If it is your first time, (and ideally with every use) make sure to use plenty of water based lubricant, and start on the lower settings, building your way up to the bigger thrills. As the wand is known for being much stronger than other sex toys, it was recommended by sex educator Betty Dodson during the sex positive movement in the late 1960s, to use the toy over a towel, a practice still undertaken today, alongside using it over underwear. Make sure to check, and if your wand is 100% waterproof, you can take advantage of the pleasures you can get from it even in a warm, relaxing bath or shower.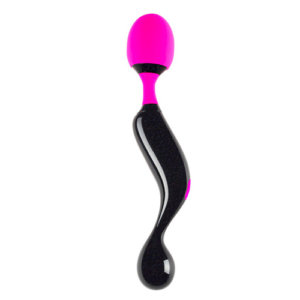 For him
Men might not shout about it as much as ladies (at the moment) but they do like intimate vibrations, too, so experimenting with the wand can be equally as fulfilling for him. You might want to start with a sexy relaxing muscle massage to get him relaxed. When moving down to his private parts, it is important to take it slowly and to watch how he reacts. Simply slide the toy up and down the length of the shaft of his penis, using plenty of lube. Another pleasurable place to put the massager is between his balls and anus, and on the frenulum and balls themselves, just making sure to tread lightly and begin on a less powerful setting.
Partner play
Why only enjoy the intense vibrations alone, when this toy is ideal for couples play? Particularly in positions like missionary, spooning and doggy style, there is room for one more, and for many more thrills. The wands ergonomic shape makes it easy to add to play. Couples can also use the toy on each other as part of kinky play, and engage in edging (delaying an orgasm) or forcing an orgasm, all under restraint, with blindfolds or handcuffs, and obviously a safe word.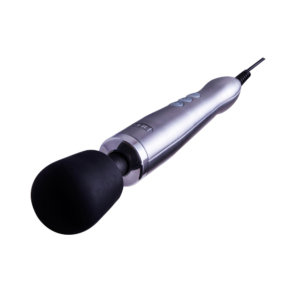 Attachments
Last but not least, you might find that the only thing your wand lacks is the ability to pinpoint the vibrations in ways other toys do. Well thankfully, every eventuality and need has been met, and you can choose from a wide variety of
wand attachments
for every pleasure.