The Magic Wand is a staple sex toy, as it is a discreet yet powerfully stimulating personal massager that can be used by women and men alike. However, like with all things, we are always wanting
more.
What else could this satisfying toy do for me?! Well it turns out, a heck of a lot. There is now an equally big market for wand attachments as there are wands. Your wand can be much more enticing if you know you can switch up what it can do for you, and you can now enjoy the continuous stream of new designs for vaginal and anal penetration, targeted clitoral stimulation and much more. Attachments vary depending on the make and size of your wand, so be sure to check which attachment will fit your vibrating friend, and let us help you discover five magic styles: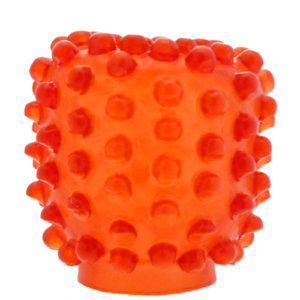 Gentle nubs create vibrating and shaking sensations when applying to your skin and personal areas. Depending on the level of intensity you have your wand on, the stimulation can be soothing or intense. Originally designed as a basic massage attachment to ease sore muscles and joints, this gem expertly enhances the level of sexual pleasure experienced by women. If you enjoy external clitoral stimulation but want something extra, let the nubby lover attachment knead your nerves with soft nubs of pleasure. Made from soft jelly, the silky sensations you will get from this attachment really put the magic in your massage. Shop now: 
Hitachi Attachment Nubby Lover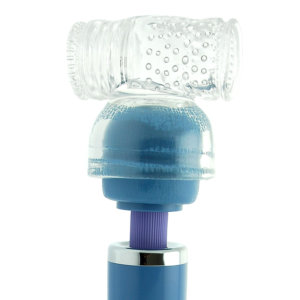 There are now plenty of ways a man can use the wand for sexual purposes, and one of them is the popular HummHim wand attachment, which provides the sensations of a hand or blow job. As you stroke forwards and backwards, let yourself enjoy the added stimulation of powerful vibrations to your penis. Flexible, the sleeve fits most penis sizes in comfortably – simply slip the tube over your penis. If you are looking for earth shattering orgasms and also want to improve your stamina in the bedroom, this snug attachment will become your go to. Shop now:
HummHim Wand Masturbation Massage Tube Attachment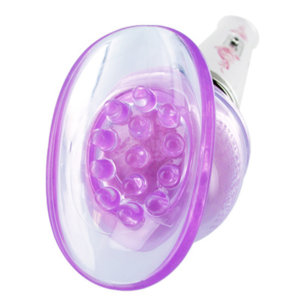 The lilypod is a valuable option for women who want something different from the most basic massaging attachments. The pod offers a textured cup which covers your vulva, clitoris and surrounding areas, tickling and teasing for intensified desire. For stimulating pleasure just where you need it, the lavender coloured flexible nubs pull all of the blood to the surface of the vagina, making the clitoris and labia more sensitive. Let the pressure get you there when you are ready. Shop now: 
Wand Essentials Lily Pod Stimulating Wand Attachment
GSpot Pleaser Wand Attachment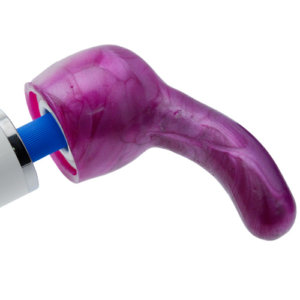 The ergonomically contoured gspot pleaser attachment has a unique ability to fully stimulate the female gspot, with added vibrating pleasure hitting just the right spot with its inner curved reach. When you want your favourite sex toy to deliver internally, the gspot pleaser is the way to go. Small but mighty, this purple beauty really delivers and is easy to clean.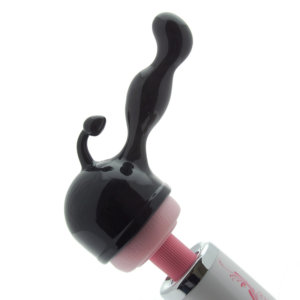 A good size for beginners and pro's alike, this pspot wand combines pspot stimulation with the vibration from your super powerful wand, to create a mind-blowingly good time for him. Sensually curved, the massager reaches your prostate, while the smaller head excites and teases the perineum. If you want to experience intense pleasure and orgasm really quickly, this is the toy to get you there. Use lots of lubricant and take your time, and to note: there is no reason why a female can't also enjoy this attachment for dual penetration! Shop now: 
PSpot Wand Attachment For Men
The wand attachments are a perfect, affordable way to spice up your wand, and hopefully these featured extensions will help your wand go that extra mile for you! There are so many attachments out there, there is something for everyone. If you're looking for a fleshlight, fluttering tip, realistic dildo or rabbit vibrator attachment, LoveWoo has a large range of
wand attachments
you NEED to check out today!