The double dildo can be used by anyone who enjoys penetration in the anus or vagina, and with a huge and ever growing market, they can be used alone or with a partner and if used together can a totally positive pleasure sharing experience.
No matter how you will be using a double ended dildo, the key is to go slow and steady at first and make sure both parties are comfortable, and as with most sex toy use – more is more when it comes to lube.
Stock up on some toy safe lube and be sure to keep the toy clean so that bacteria is not shared between couples. If you follow these simple rules, you can enjoy a double dildo in several ways:
Alone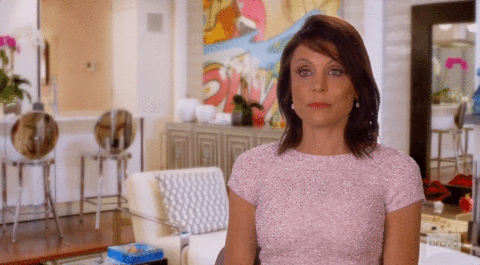 Some forms of the double dildo can be used alone for double penetration of the anus and vagina, and often come with different sized penis heads at either end. Flexible, the usually thinner end can be inserted into the anus whilst the more substantial end is ideal for a filling vaginal play.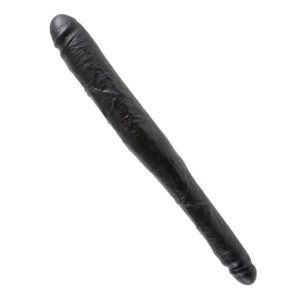 Alternatively you could see it as two dildos in one, and experiment with both sizes inside the vagina or anus at different times, and this is a great way to experience both sizes and decide what works for you.
If you're an advanced anal player then a dildo this long could be just what you have been looking for. The double dildo is ideal for women who enjoy double penetration, and can also be a turn on for a partner who enjoys watching.
With a partner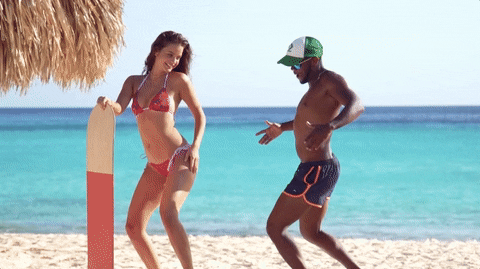 If when you hear 'double dildo' you think of two women sharing a 'pussy to pussy' experience, this is certainly one use of the double ended dong, and they can be very satisfying for two women to enjoy together.
The only problem here can be getting the right positioning and rhythm, but with practice, a rigid feeling toy and a bit of a sense of humour, it can be extremely satisfying for couples who want to feel full.
Another way for couples to enjoy a double dildo is the increasingly popular strapless strap on that many couples are using for pegging (where the woman penetrates the man anally).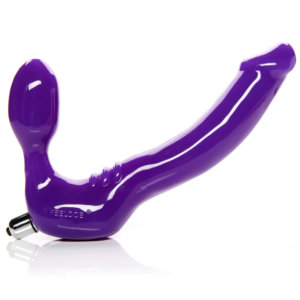 The woman wears the dildo hands free and with some practice should be stimulated herself with the internal bulb as she gains rhythm. The freedom from straps and the ability to use your hands is a great way to explore other avenues too and let your hands explore your partner's body.
There are also vibrating double dildos, so not only do you feel each other's skin closely without the straps, you can also enjoy vibrating stimulation as the giver and receiver, allowing for a sensational p-spot massage as well.